Qcircle Innovators Portal
Education + Business | Build your financial portfolio
Awards and Rewards | ePartnership Privileges
International Entrepreneurial Innovators Award Programs
Qcircle | The eConsortium
For all who are desirious to be part of Qcircle and its growth process. On enrolment, you can partner with a fellow Qcircle Mentor / Consultant to pace your development.
Digital Innovation. New Job and Business Worldwide | Value Chain Creation
Innovate and create a job or business at the eConsortium. The platform also provides you the space to develop new value opportunities.
You can enhance your core competencies and potential with a Consortium Plan. The plan allocates privileges and rewards.
You have a choice of knowledge domain brand to jump start your entrepreneurial endeavours and advance to create a value chain at the eConsortium at their own pace.
Entrepreneurial Innovation
Creation of New Job, Profession and Business
Choice Interest | specialisation. .

REWARD

Consortium Financial Plan Rewards.
eCommerce Globalisation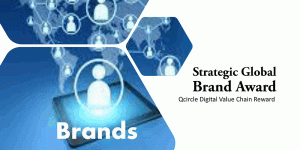 Creation of Digital Value Chain.
Choice of specialisation and maketplaces.

REWARD

Consortium Financial Plan Rewards.