Login | Complimentary registration as a friend
Explore | Enterprise at your own pace and place
Sign up as a Qualified Client User for advisory support
A Job and Business Advisor can guide your growth endeavours.
Digital Innovation | Start-up to Scale-up
New World of Opportunities for Entrepreneurs, Education, Business and Professional Service Providers / Owners. Create your own job and business portfolio based on your competency and lifestyle choice
Full time or Part time. Work Anywhere and Everywhere in the fast growing digital economy.
Flexible Career or Parallel Job and Business Opportunities in ready marketplaces
Job and Business @ Qcircle | Progress at your own space and place

eCommerce Business | Digital Value Creation aligns participants' core competencies and businesses into today's global new economies. You can create your own ebusiness and eCommerce portfolio at Qcircle
Value addon specialty brands to enhance your competencies and businesses worldwide
Digital value chains for global and inter-business development and ecommerce exchanges
eCommerce Solution Integration with  Consortium Plan Award

Digital Enterprise | Integrated Value Chain @ Qcircle, a strategic globalisation of businesses with a built eCommerce Consortium Ecosystem in today's digital economy. It provides inter-business and ecommerce collaboration.
Good business leverage with internationally recognised rich keyword knowledge domains
Over 500 domain brands and ready marketplaces for co-identification and digital growth together
Knowledge domain brand affiliation with Consortium Plan Award

Qcircle | The eConsortium
For all who are desirious to be part of Qcircle and its growth process. Unique Offer
Establish a new job, career or business
Enhance your competencies or existing businesses
On enrolment, you can partner with a fellow Qcircle Mentor / Consultant to pace your development.
New Job and Business Worldwide | Value Chain Creation
Innovate and create a job or business at the eConsortium. The platform also provides you the space to develop new value opportunities.
You can value addon to your core competencies and potentials with a Consortium Plan. The plan allocates privileges and rewards.
You can select a choice of knowledge domain brand to jump start your entrepreneurial endeavours and advance to create a value chain at the eConsortium at their own pace.
Creation of New Job, Career and Business
Choice of Interest and Working Mode
eCommerce Consortium Plan Rewards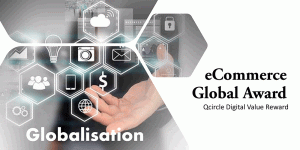 Creation of eCommerce Businesses
Choice of specialisation and marketplaces
eCommerce Consortium Plan Rewards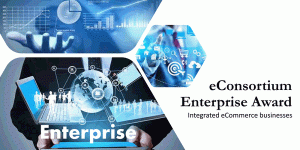 Creation of digital value chain enterprises
Integrated businesses with specialty brands
eCommmerce Consortium Plan Rewards
Enter your digital journey here
All Investors Clienteles, Business Owners Solution Developers, Service Providers and End Users are welcome to be part of Qcircle. Participants are unified to the eConsortium by a digital integration process. The integrated specialty knowledge domain provides cross business service support, creates synergy and augurs sustainable development successes in any project delivery.
Grow your digital enterprise from here| Develop your value chain @ the Consortium
Digital entrepreneurship @ Qcircle
Quick Business Affiliate Startup | Advance to be a Business Associate | Corporate Host | Global Partner