BPII is the venue for new education and business development. The Institution supports entrepreneurial and sociogenetic endeavours of its members with a Global Education plus Business Development Portal and two online interactive platforms. It's Business & Professional Institution International advocates intellectual and social innovation and provides Job and Business Creation Mentoring and Internship.
Find New Education + Business >>
www.bpii.org
---
New Education Developers and Providers
Societal Service Channel Partners
---
Flagship Programs
Education plus Business Innovation
The Organisation operates as The Institution is a Partners Portal of Qcircle. It provides societal services in the development of new education and businesses for today's digital new economy and marketplaces. Supported by its service chananels, participants are welcome to create their own service fit or find value chain opportunities for their outreach at the eConsortium @ Qcircle.
BPII is for cooperative learning, research and development. It has a mission to build bridges for inter disciplinary support among participants and to advance Qcircle Education plus Business ( E + B ) Development Portal and its growth paradigm for a common good. The Institution provides development program that leads members to innovate and create new opportunities. Participating members are guided to design a self contracted Progression Action Agenda for actualisation of reward at Qcircle.
International Entrepreneurial Innovators (IEI) Award
The "E + B" Innovation program is to position entrepreneurs, professionals and educators to meet the challenges of the new world economy and to empower them for service at Qcircle / BPII. It is delivered by a Mentorship Alliance Plan. The IEI Award provides the recognition of participants to partake in the Qcircle Consortium Financial Plan for reward.
Globalisation Plan for Entrepreneurs and Professionals.
Job Creation & Biz Creation Mentoring Schemes to aid members' growth process.
Staged IEI Award for progression with Qcircle Consortium Financial Plan Reward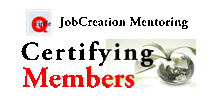 New Job  | Certifying Members : Mentoring Members in job and career development.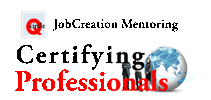 New Profession | Certifying Professionals : Mentoring Members by specialisation development.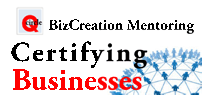 New Enterprise | Certifying Businesses : Mentoring Members in business and entrepreneurial development.
---
BPII @ the eConsortium
An integrative eLITE @ Qcircle program with job and business development focus.
Staged Award with appropriate Consortium Financial Plan at Qcircle / BPII.
Learn Earn. Submission for a Competency Award to get immediate Affiliate Financial Plan.